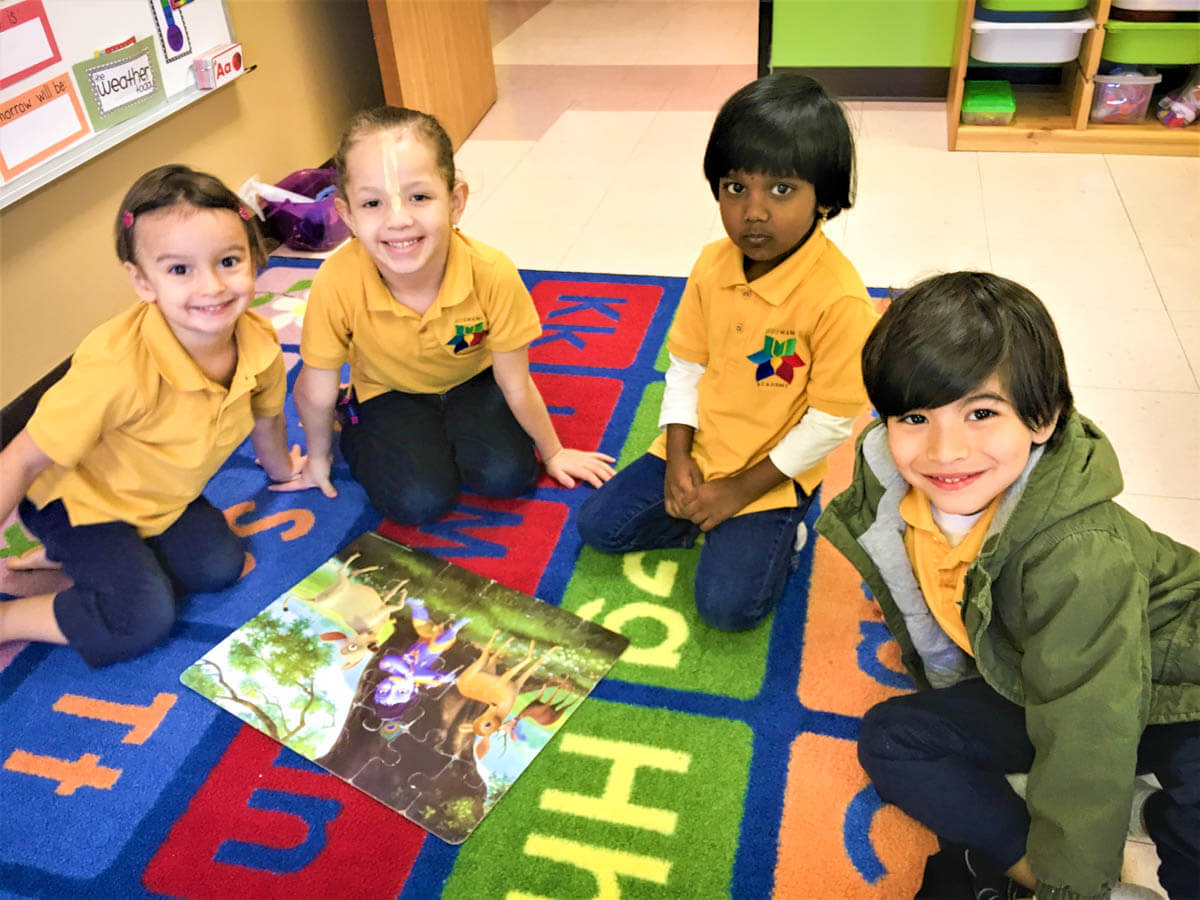 Admissions
Thank you for considering Goswami Academy for your child's educational journey. We know that choosing the right school for your child is an important decision. Our staff is here to welcome you and provide you with all the information and support you need. Our application process can be completed with two simple steps. If you have any questions regarding this process, you can e-mail us at info@goswamiacademy.org.
Non-discrimination Policy Statement – Goswami Academy does not discriminate on the basis of race, color, religion, national or ethnic origin in: (i) the admission of students; (ii) the offerings of rights, privileges, programs, or activities generally made available to their students; or (iii) the administration of educational policies, admissions policies, loan programs, athletic programs, employment practices or policies, or other school-administered programs.
Step 1: Set up a tour to meet our staff and learn about our holistic approach to education.
Step 2: Complete and submit either the online or PDF application form (Below):
APPLICATION FOR ADMISSION